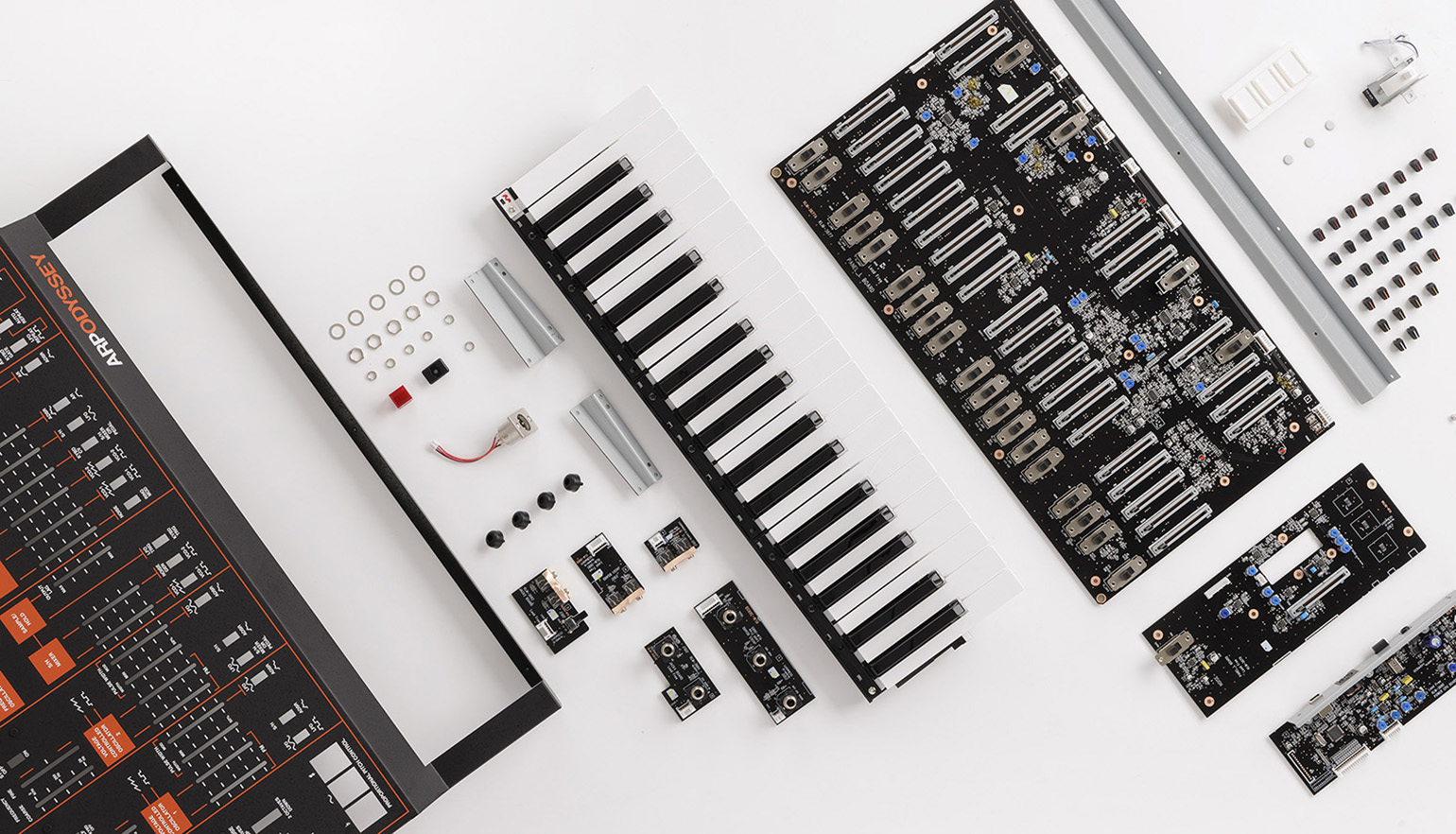 Korg my favorite (of many favorites) electronic music company is trying to ruin my life — again!
Obviously Korg is in business just to turn out divorce-ware aimed at wrecking my life. Is not enough for them that I have a great many of their products. Including an SQ-64 Sequencer, an M1r, the original Wavestation AD, a MONOPOLY that was lost to a hurricane —25 years on I'm still morning it; and last but not least, the first synth I've ever bought an EX800.
This time they are out to temp me with yet another version of the legendary ARP ODYSSEY. I have been jonesing for the original re-issue ODYSSEY since Korg push it out the door in 2015 at 75 percent of the original size. This new offering is not exactly new in fact it has been on sale for some time now.
Yes. The new part of this product is the format: DIY! While is not exactly a nut and bolt project and more ready to assembled IKEA style it will still let nerds like me feel important by signing your name on the sn# sticker.
According to their press release the kit features the same analog goodness of the Rev. 3 and a full size keyboard. An illustrated guide is included to help you with assembly — no soldering required (booooo).
At the time of writing the price at your favorite retailer is 1799.
If you like to learn more about the ARP ODYSSEY visit the Korg product page.
Or if you want to learn about the creator and giant in electronic music that was Alan Pearlman, visit and donate to the Alan R. Pearlman Foundation.